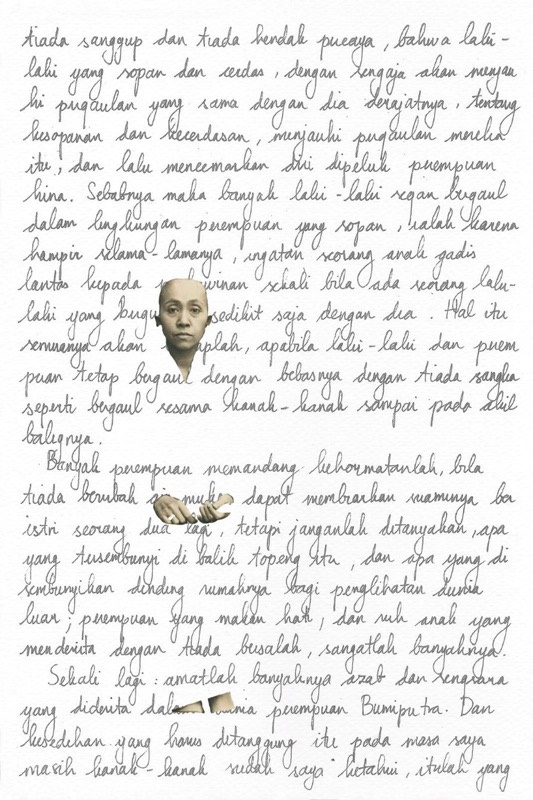 About The Artist
Abednego Trianto explores the narratives of Indonesian history in relation to photographic archives. He has exhibited in the Noordelicht Photography Festival, The Center for Fine Art Photography, Bangkok University Gallery among other festivals. Graduated from the School of Photography and Digital Imaging, Nanyang Technological University in Singapore, the artist is pursuing architecture major in Semarang, Indonesia.
Raden Mas Adipati Ario Dhipokoesoemo van Batang met Raden Ajoe |
What Am I Going To Be When I Grow Up? Raden Ayu Of Course (
2015)
By Abednego Trianto
Archival Inkjet Print, Recto Verso | Edition 1/2 + 2 AP | 15cm x 22.5cm
Unframed
Indonesian photographer Abednego Trianto draws a mutual relationship between the photography industry and the colonial agroindustry in Java at the turn of the 20th century. His JAVA PHOTO STUDIOS visualises the geographical interconnection between commercial photo studios and sugar factories on the island and describes the socio-economic base of the colonial photographic industry.

This linkage reveals the collaboration between commercial photographers and their clientele in formulating the portrait tradition in the colony, offering a subtle depiction of colonial exploitation and power relations. From this same photographic culture, Trianto continues his investigation into the typology of the Javanese aristocrat's family portrait.

In "What Am I Going To Be When I Grow Up? Raden Ayu Of Course", he unpacks how the local portrait tradition maintained and formalised the gender inequality among local elites.
Shipping fee issued upon purchase.