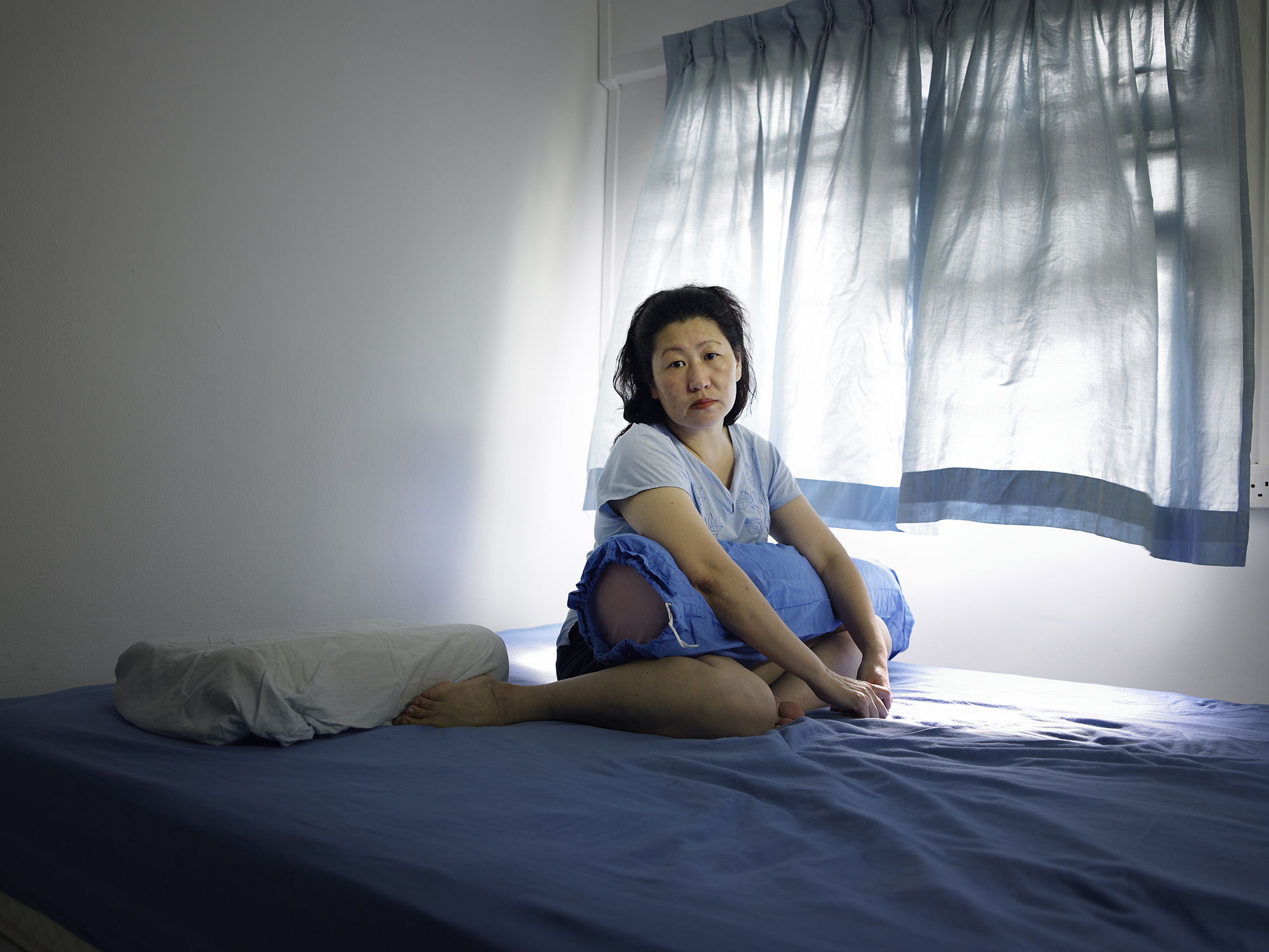 About The Artist
Alecia Neo is an artist and cultural worker. Her collaborative practice unfolds primarily through installations, lens-based media and participatory workshops that examine modes of radical hospitality and care. Her recent projects include Scores for Caregiving (2023), participatory installation commissioned by ArtScience Museum, Power to the People (2022), a site-specific art installation presented at Karachi Biennial 2022 and ramah-tamah (2020), a dance film commissioned by the Asian Civilisations Museum. She is currently working on Care Index, an ongoing research focused on the indexing and transmission of embodied gestures and movements which emerge from lived experiences of care labour. Care Index has been recently presented at The Esplanade: Theatres by the Bay, The Listening Biennial, Assembly for Permacircular Museums (ZKM Center for Art and Media Karlsruhe), New Season of Care (Asia-Art-Activism) and Presence of Mind (Gallery Lane Cove, NSW, Australia).
She is the co-founder of Brack, an art collective and platform for socially engaged art and Ubah Rumah Residency on Nikoi Island, which focuses on ecological practices. Active since 2014, her ongoing collaborations with disabled artists currently manifests as an arts platform, Unseen Art Initiatives. Alecia was the recipient of the Young Artist Award 2016, conferred by the National Arts Council in Singapore.
Alecianeo.com

Careindex.net
Sally in blue (From the series Home Visits) | 2009
By Alecia Neo
Archival print on Sihl | Edition of 3 + 1 AP | 130.6cm x 98cm
Framed
Home Visits is Neo's documentation of Queenstown neighbourhood's residents and their homes. As part of making this work the artist asked to be invited into these residents' homes to capture these intimate portraits. Queenstown is one of Singapore's oldest housing estates and is populated by a cross-section of Singaporeans, some of whom have lived in this area all their lives and formed strong social groups, while others are making this place their temporary home. Neo's images reveal an insider's peek into the psyche and lives of this small, interconnected community of residents.
Shipping fee issued upon purchase.